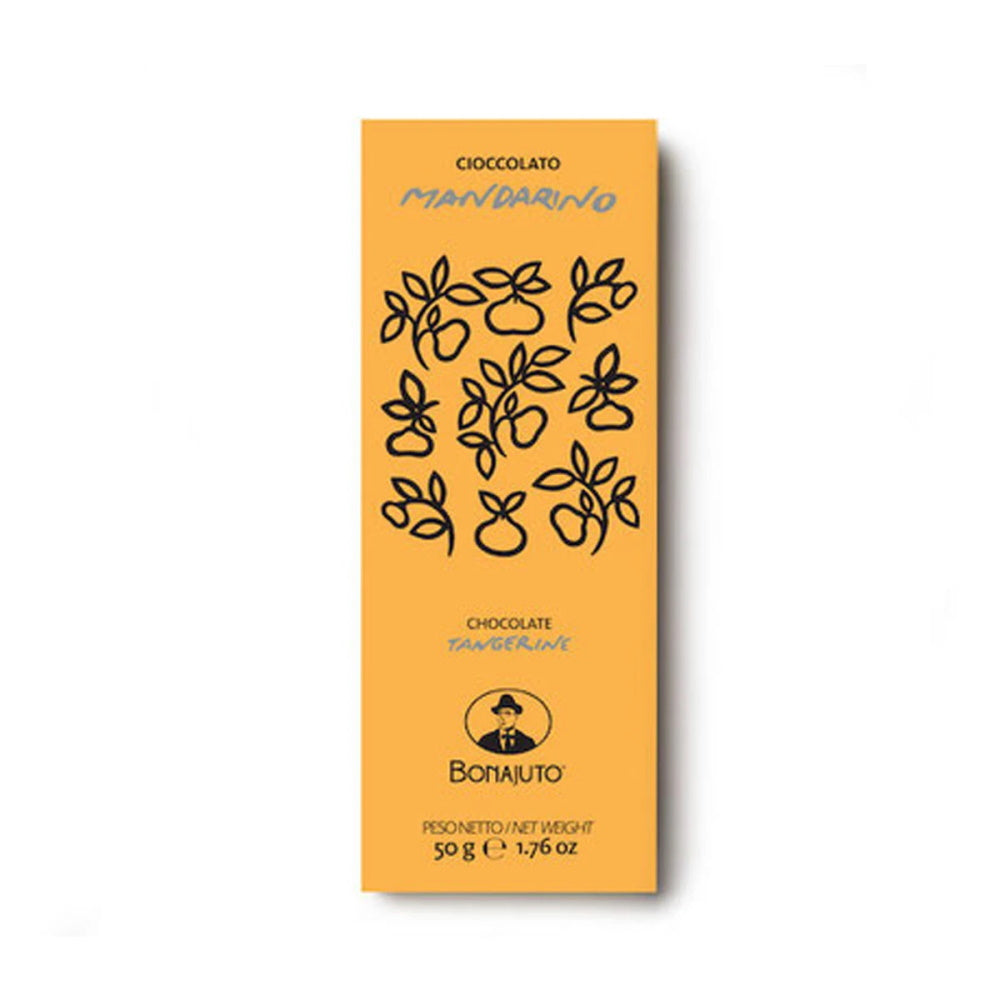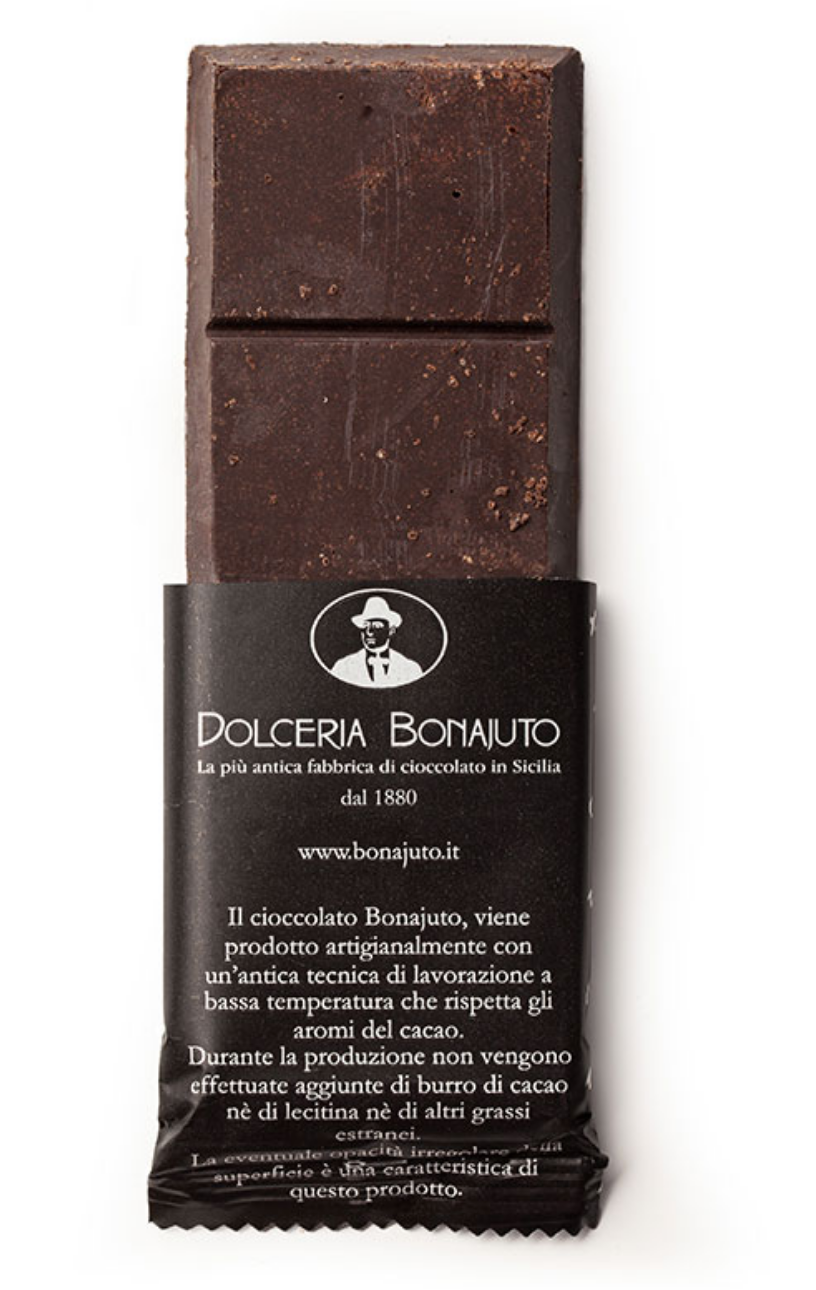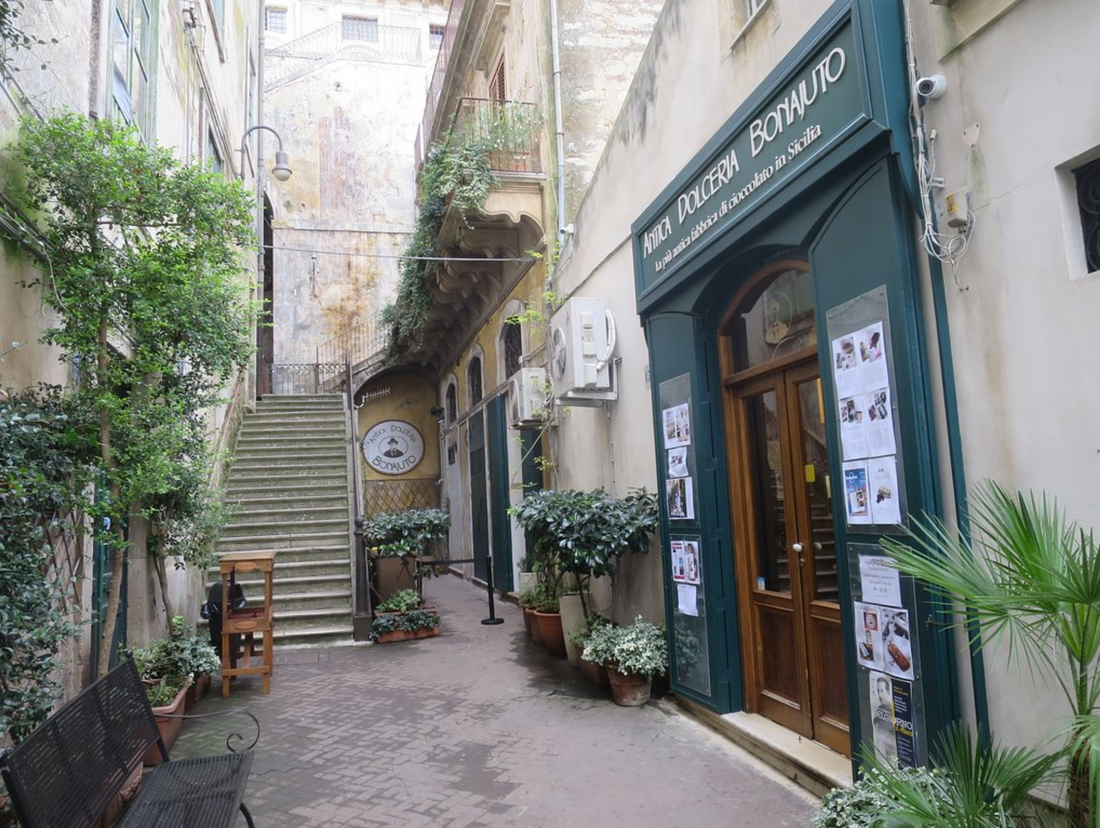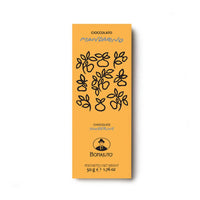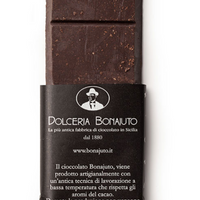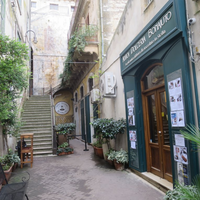 Bonajuto | 65% Dark Chocolate - Mandarin
Dark 65% Bonajuto chocolate infused with Sicilian mandarin. The citrusy notes of the fruit fuse perfectly with the cocoa, for a zesty yet delicate flavour.
Bonajuto Mandarin chocolate is made with dried mandarin peel which, thanks to a special process, keeps the fragrance and flavour of the fruit intact, recalling the sensations of the Sicilian countryside.
Bonajuto chocolate is unique - the same Sicilian family have been making this the same way since 1880 using ancient Aztec methods including cold-tempering. As such the chocolate is grainy, which delivers flavour in a fabulous way.
Bar Size: 50g
This family owned Italian business is unique - they have been making chocolate in the same quaint shop, down the same quaint laneway - in Modica, Sicily - since 1880.
- - - -

Their way of making chocolate have them lauded as a 'gastronomic fossils' as they stay true to the ancient way (the Aztec way) of making chocolate - they stone grind and cold temper, which means the mixture never gets hot enough to melt the sugar crystals, which gives their chocolate its signature texture - a unique grainy chocolate that delivers flavour in a fabulous way. It's also led them to be famous amongst foodies worldwide.

In fact, nowadays that texture has returned to foodie fashion and a number of modern American chocolatiers make chocolate in this style - but none of them have 130 years of practice like Bonajuto.
- - - -

Bonajuto only use three ingredients in their chocolate: cocoa, sugar, and spices. The simplicity of ingredients and preparation allows the robust flavours of the cocoa and spices to shine in a manner that's hard to find in chocolate.
TIMING: We don't believe anyone should wait too long for chocolate and aim to have your chocolate packaged and shipped within 1-2 business days. The sooner the better as far as we're concerned :)
SHIPPING TIMES: Standard shipping typically takes between 2-7 days. Exact time will depend on the courier, and whilst we can't guarantee any exact time as it's out of our hands, experience tells us it's more likely to be 2-3 days in most cases.
THE SNAILIEST SNAIL MAIL: As a heads up, sending to a PO Box, parcel locker or similar, will often be slower as we can't use courier services and have to rely on Australia Post, who can be pretty slow at times.
EXPRESS POST: If you need your chocolate urgently, because sometimes that's a thing in life, please select Express Post at checkout, or get in touch to check how we can help.
HOT WEATHER POLICY: Please note, if the temperature is soaring we may withhold sending your chocolate for a day or two to ensure it doesn't arrive a melted mess. We'll keep you posted if that's a case, but please refer to our hot weather policy, or get in touch with any questions.
FREE SHIPPING! We're like you and we love free shipping - although full transparency, we deal in good chocolate as a passion more than profit (yep, the margins are pretty low) and as much as we'd love to offer free shipping on every order it's just not possible. But we love people who love good chocolate, so keep an eye out onsite for our free shipping rates, and gift boxes that include free shipping. Happy days!

STILL NEED INFO? Check out our shipping policy, or get in touch hello@fiammachocolate.au.