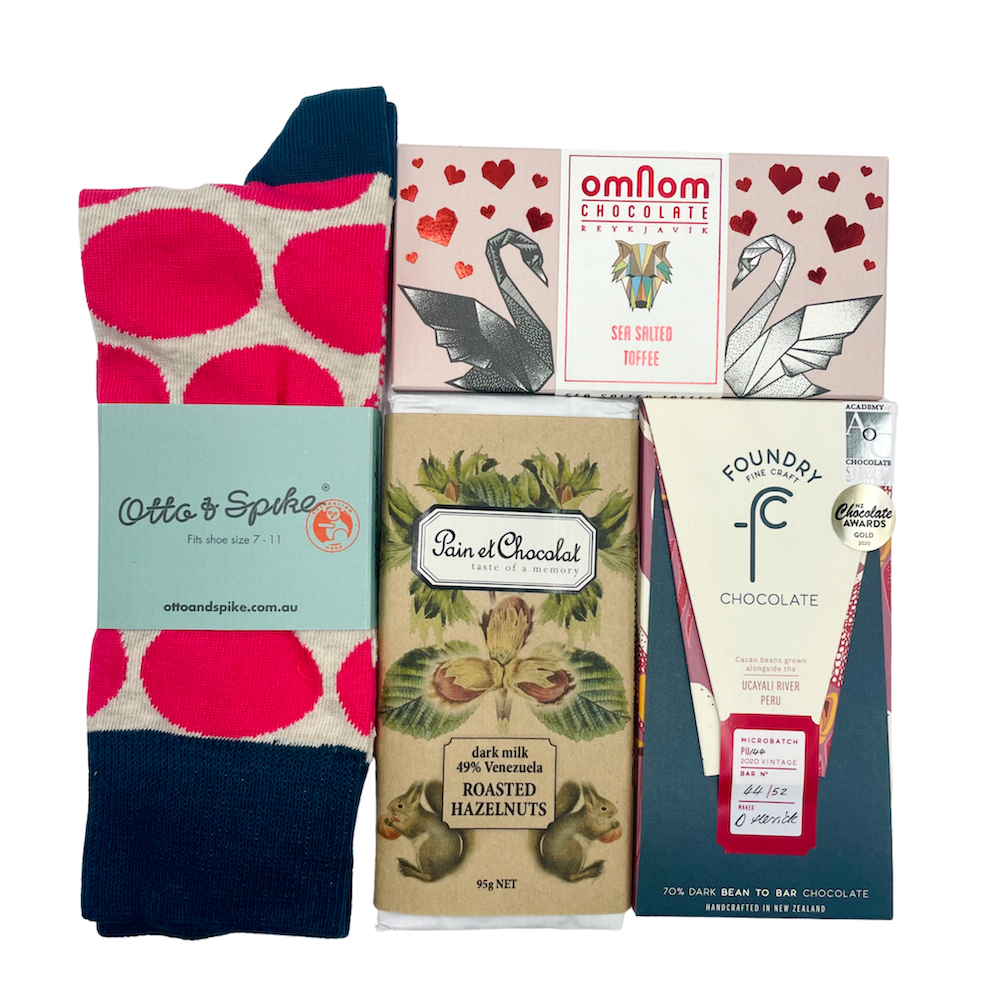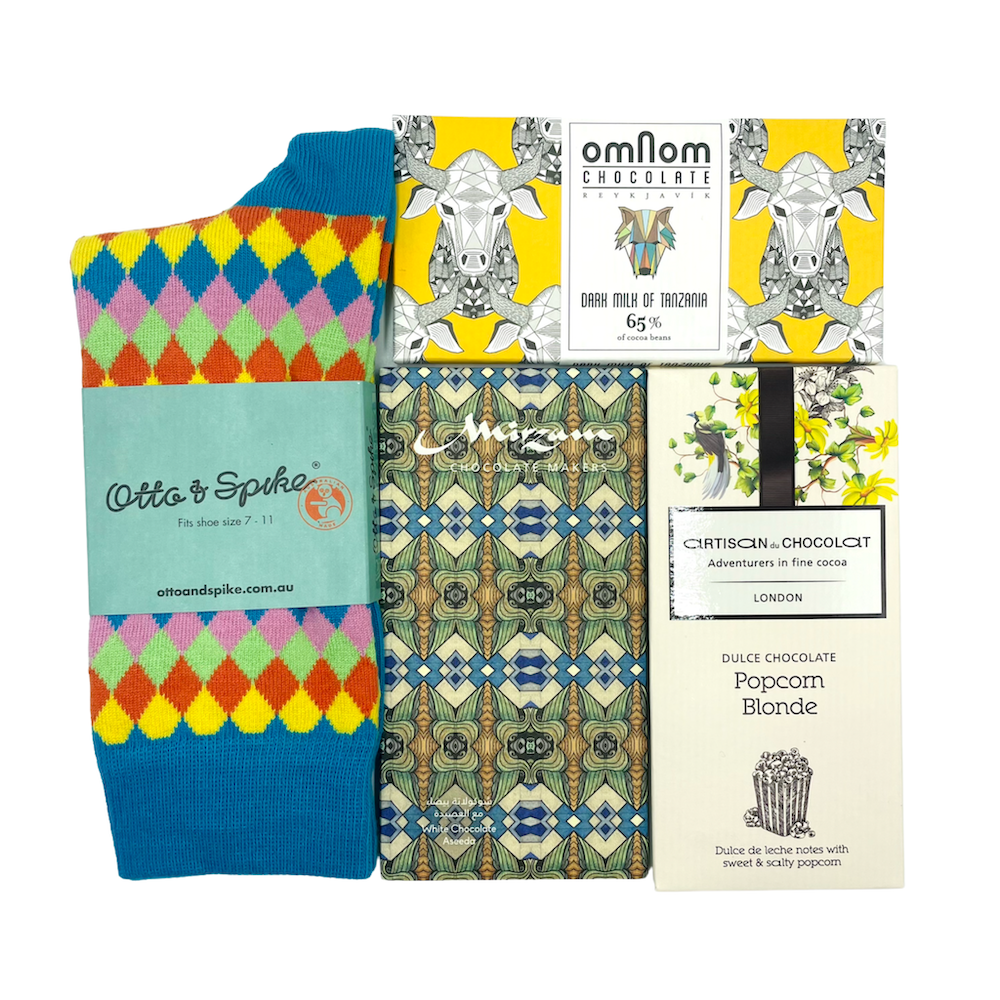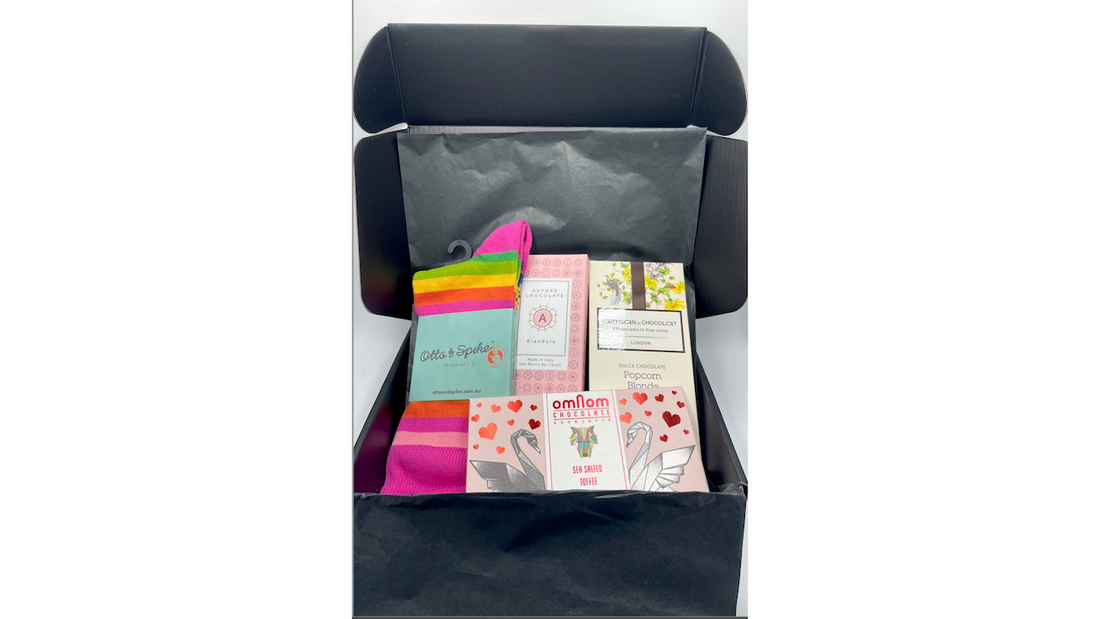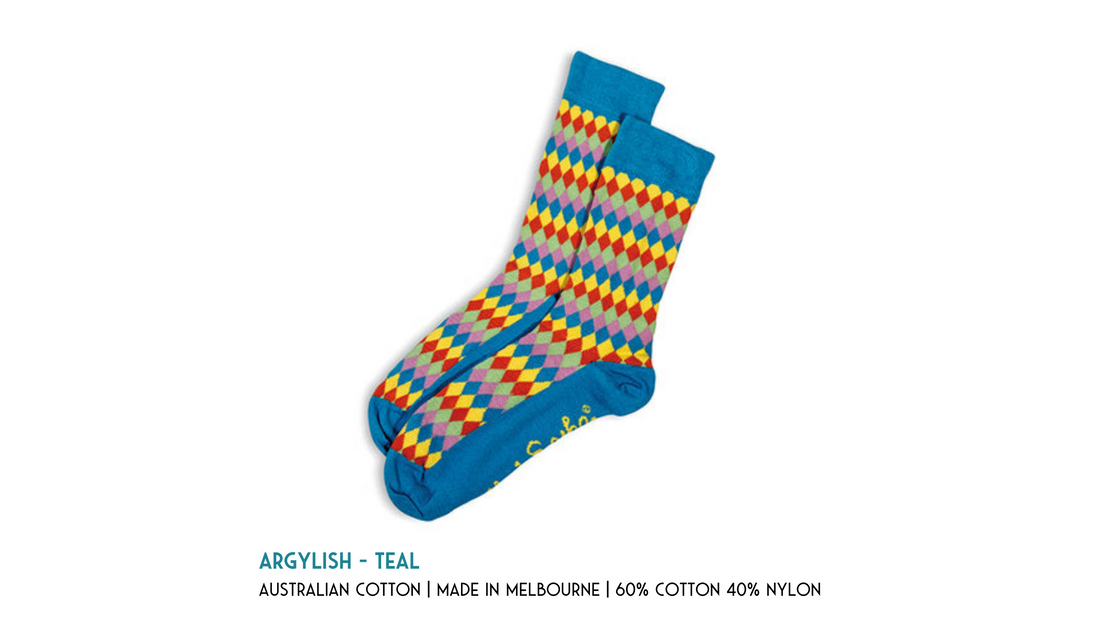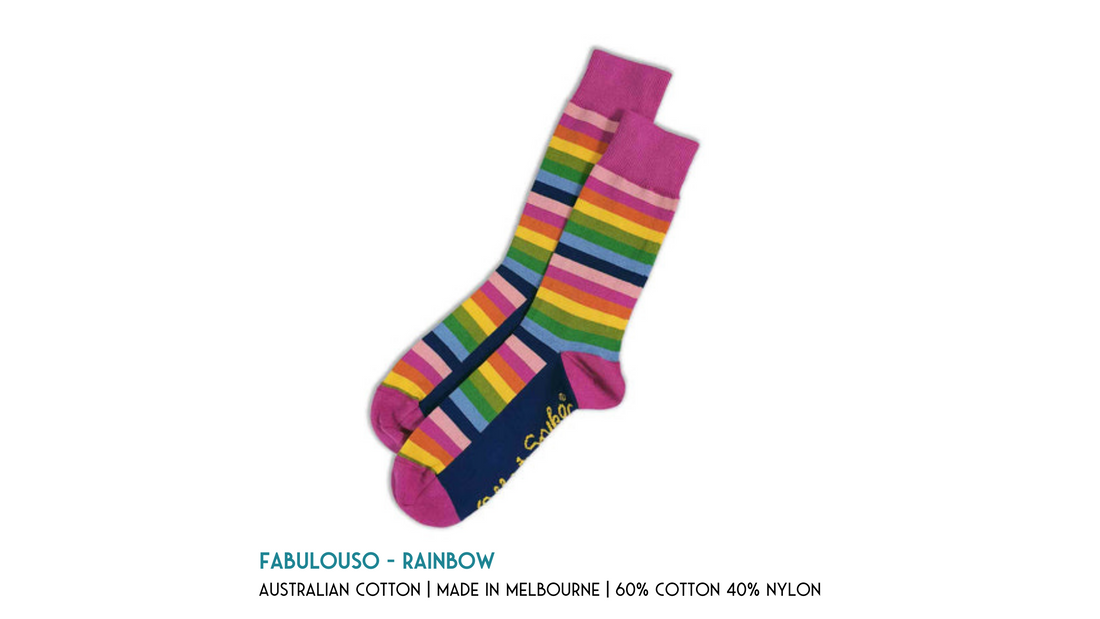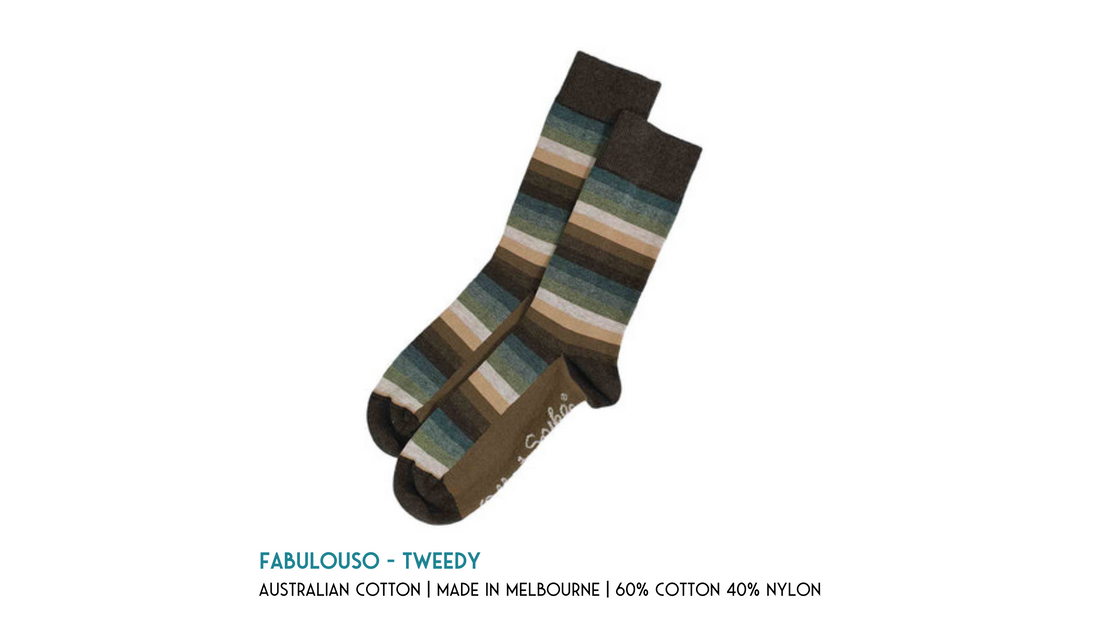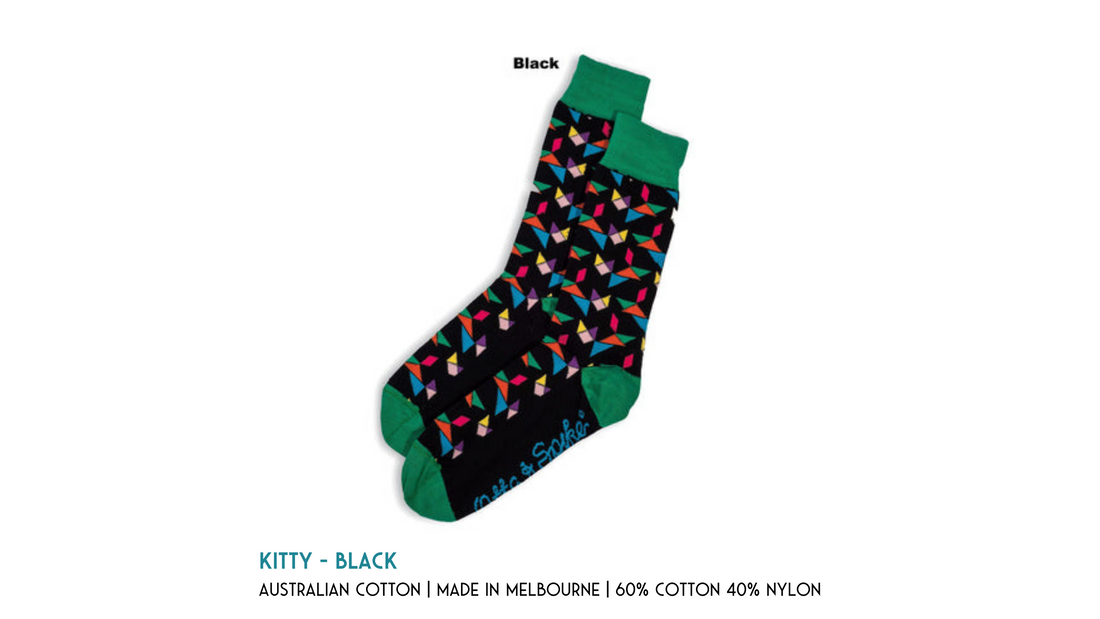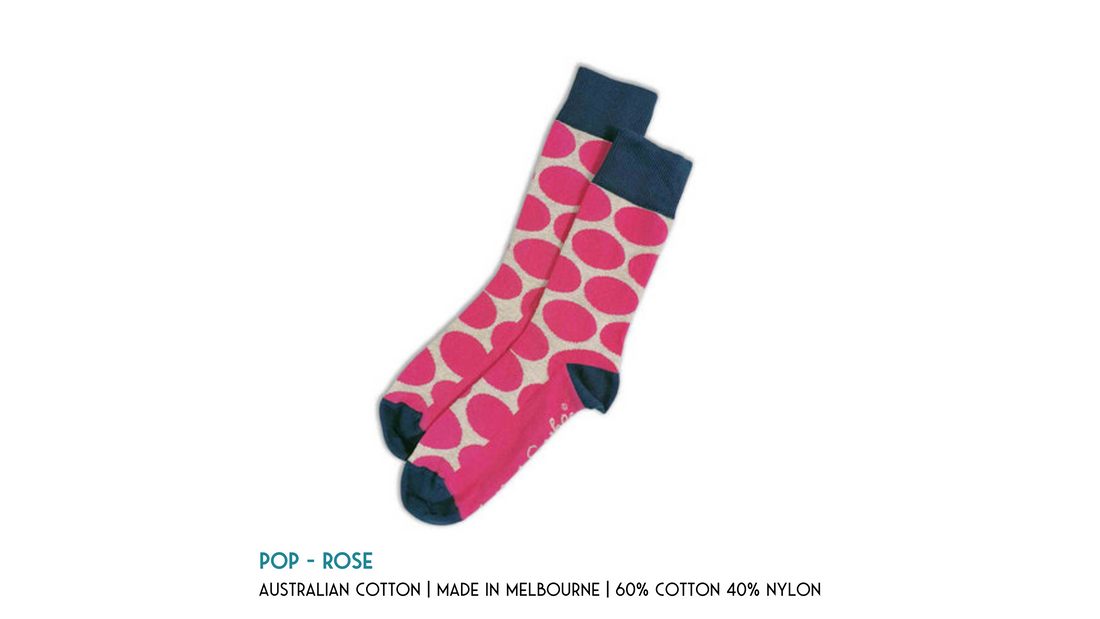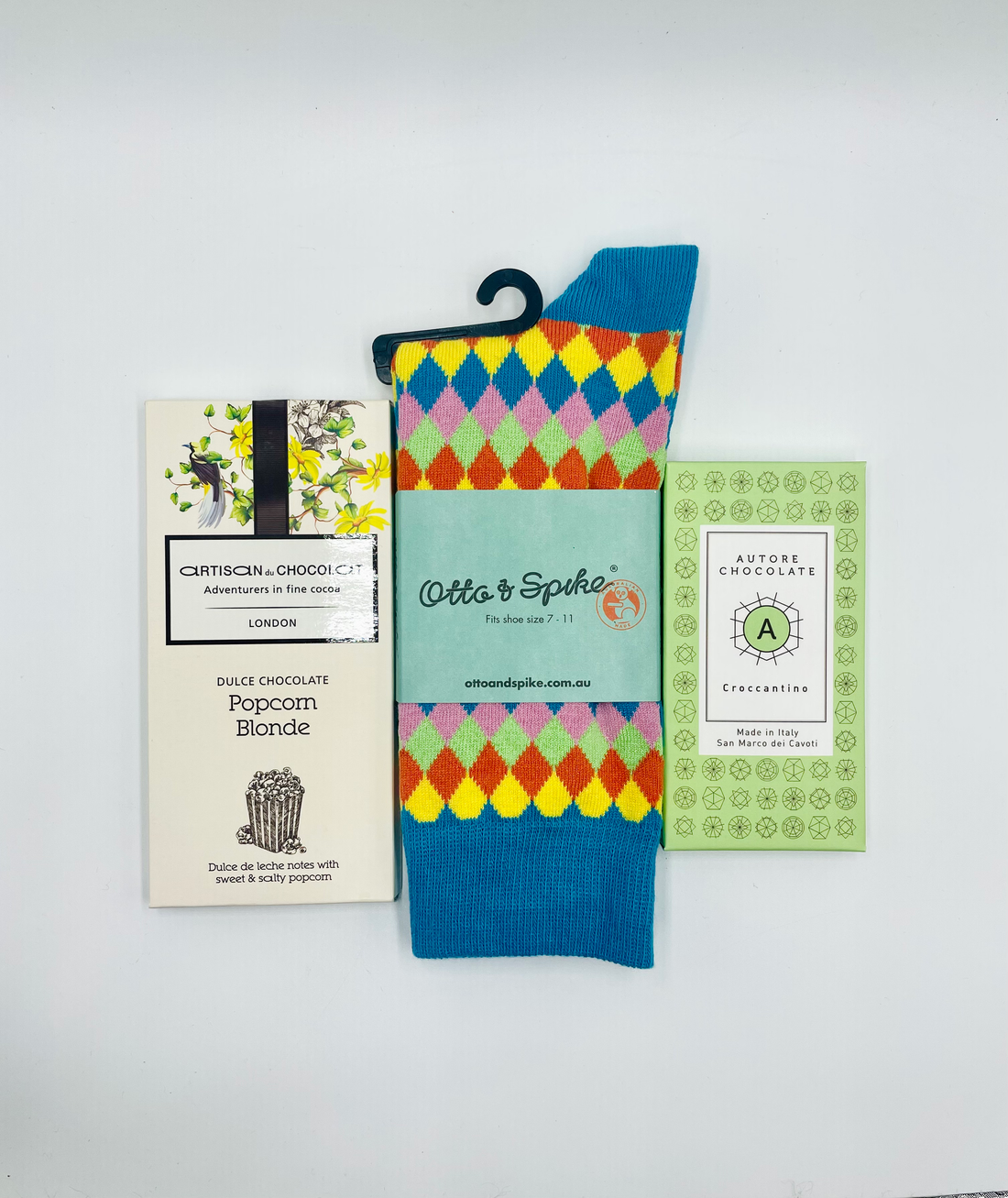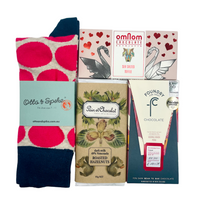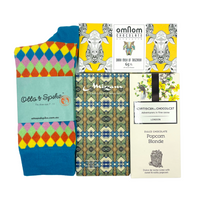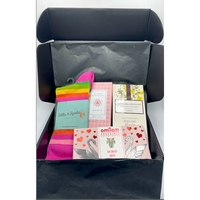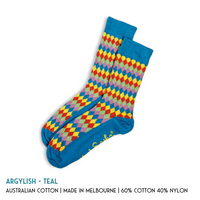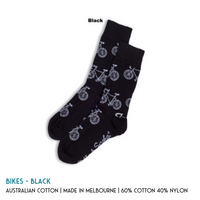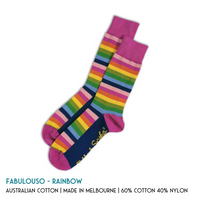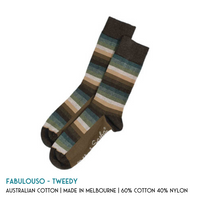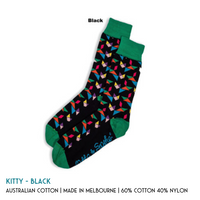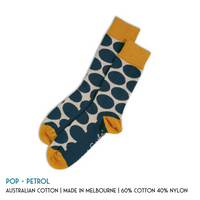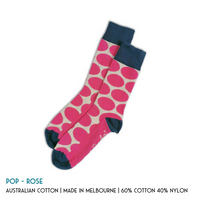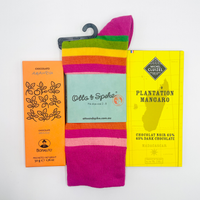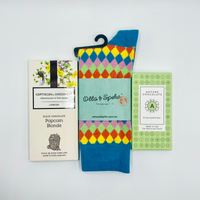 Socks & Chocs - The Cosy Chocolate Gift Box
No-one wants socks and jocks. But SOCKS & CHOCS is a different matter!
Get comfy with our Socks & Chocs Cosy Box - a pair of amazing, cosy Otto and Spike socks made right here in Melbourne - plus the world's best chocolate.
Tell me that isn't making you feel warm and cosy already!
Choose from:
| | | |
| --- | --- | --- |
| Cosy Gift Box | 1 Pair Socks | 1 Block Amazing Chocolate |
| Extra Cosy Gift Box | 1 Pair Socks | 3 Blocks Amazing ChocolateAll beautifully and sustainably packaged. |
All beautifully and sustainably packaged.

Full of not just the world's best chocolate, but the most ethical chocolate. 

Includes complimentary gift note with your message.

Free delivery!
- - - -
SOCKS | we send you your choice of amazing Otto and Spike socks (RRP $17.50) - made in Melbourne, ethical, sustainable and super comfy. Choose your style and your fit ... then move on to the chocolate. 
CHOCS | our chocolate is literally the world's best - in fact from the top 2% of artisan bean-to-bar makers in the world. Most likely, a quality of chocolate your person hasn't experienced before. 
FIAMMA CHOCOLATE: your Socks and Chocs Gift Box is a specially curated chocolate experience by Fiamma Chocolate.

We source the best in the world, whether it's chocolate, or socks, to bring you a fun, cosy and fabulous chocolate gift.

As with all our curated experiences, we put a lot of care into each gift to ensure you get an amazing selection of chocolate, and some information about each chocolate and why this is the world's best.

- - - -

SUSTAINABLE CHOCOLATE: We also work hard to make our gift and other packaging as sustainable as possible. We encourage re-purposing of gift boxes and cylinders where practical; otherwise we prioritise compostable and recyclable materials (even our sticky tape is compostable) and working with carbon neutral and B Corp companies.

ETHICAL CHOCOLATE: Not all chocolate is created equal, not just in terms of taste but also ethics. In fact, the chocolate industry is very problematic, with 85% of cocoa coming from West Africa where poverty, child labour and even slavery are rife in the industry.

I think this is appalling - no-one should have to suffer for my sweet treat. However all of our chocolate is of the highest ethics and we prioritise working with companies who use direct trade practices which ensures the greatest transparency and accountability. Plus all our makers are super nice and ethical people who want to do the right thing - and do the right thing! Which means guilt free chocolate :)
TIMING: We don't believe anyone should wait too long for chocolate and aim to have your chocolate packaged and shipped within 1-2 business days. The sooner the better as far as we're concerned :)
SHIPPING TIMES: Standard shipping typically takes between 2-7 days. Exact time will depend on the courier, and whilst we can't guarantee any exact time as it's out of our hands, experience tells us it's more likely to be 2-3 days in most cases.
THE SNAILIEST SNAIL MAIL: As a heads up, sending to a PO Box, parcel locker or similar, will often be slower as we can't use courier services and have to rely on Australia Post, who can be pretty slow at times.
EXPRESS POST: If you need your chocolate urgently, because sometimes that's a thing in life, please select Express Post at checkout, or get in touch to check how we can help.
HOT WEATHER POLICY: Please note, if the temperature is soaring we may withhold sending your chocolate for a day or two to ensure it doesn't arrive a melted mess. We'll keep you posted if that's a case, but please refer to our hot weather policy, or get in touch with any questions.
FREE SHIPPING! We're like you and we love free shipping - although full transparency, we deal in good chocolate as a passion more than profit (yep, the margins are pretty low) and as much as we'd love to offer free shipping on every order it's just not possible. But we love people who love good chocolate, so keep an eye out onsite for our free shipping rates, and gift boxes that include free shipping. Happy days!

STILL NEED INFO? Check out our shipping policy, or get in touch hello@fiammachocolate.au.