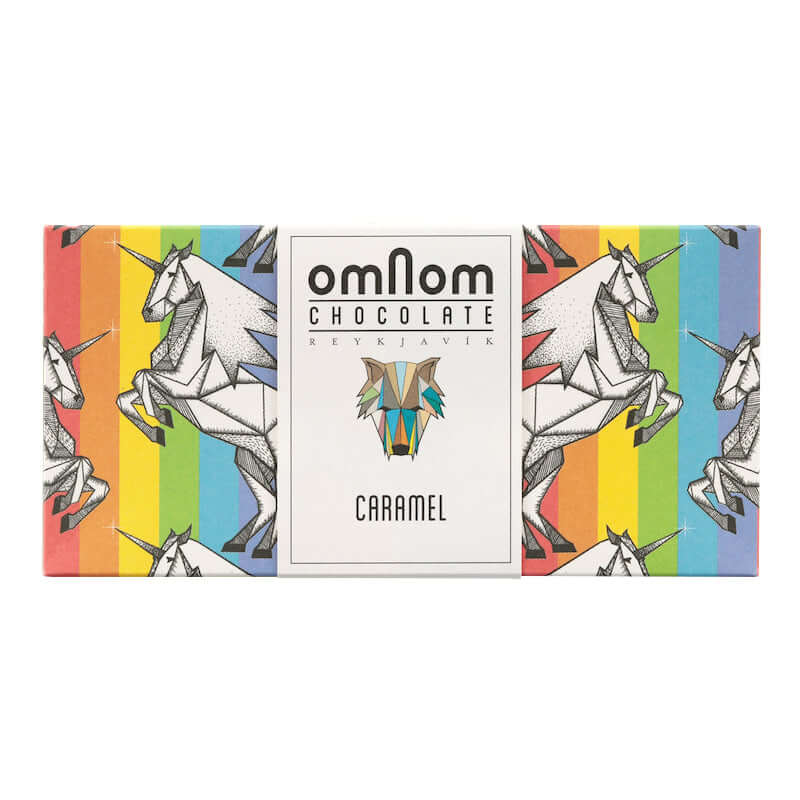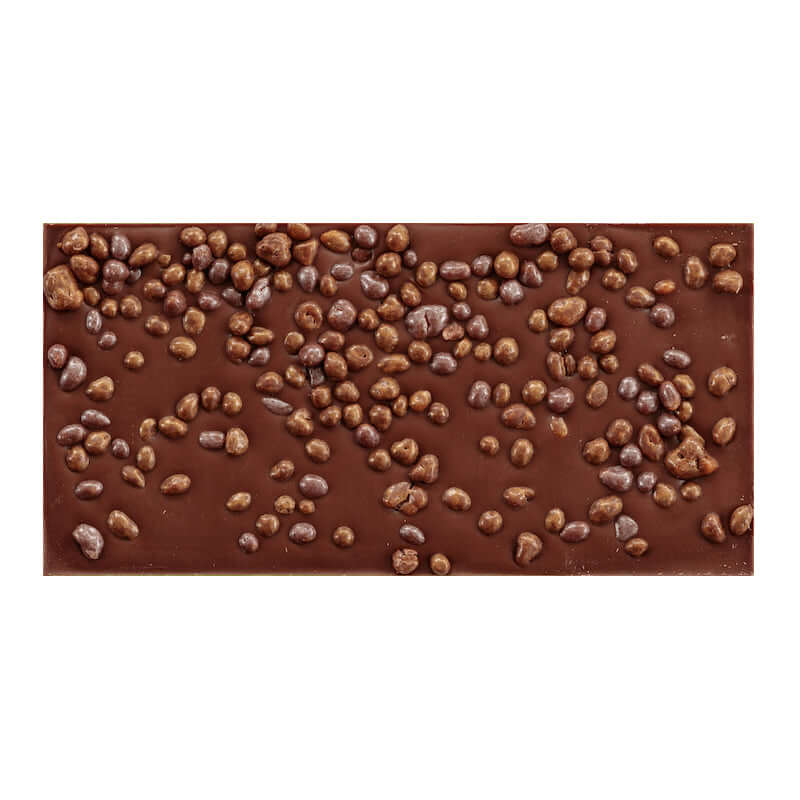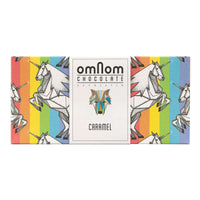 Omnom | 50% Milk Chocolate - Caramel Pride Bar
Milk Chocolate | a rich milk chocolate with fudge tones and crunchy caramel.
Created in support of Icelandic LGBTQI+ culture, this unicorn clad milk chocolate is a festive treat liberally studded with crunchy caramel chips.
Omnom are very proud of their 'Pride Bar' - and aside from being inclusive, this is one of their best sellers and it's hardly surprising. Starting wtih a luscious rich milk chocolate, Omnom sprinkle the top of the bar with textured caramel pieces - and rainbows! The result is fabulous.

This chocolate is hand-made in Reykjavík, Iceland - which may not be your first thought of where great chocolate comes from, but rest assured, you won't be disappointed!
Bar Size: 60g
ABOUT OMNOM CHOCOLATE

Started by two friends in Reykjavik, Iceland in 2013, Omnom has become a well kept secret across the world for chocolate lovers who appreciate the creative twist they bring to bean to bar chocolate. Omnom only using quality single-origin cocoa beans from Madagascar, Tanzania and Nicaragua - and are driven by the way flavours and textures can creatively expand your experience of chocolate.

Interestingly, this is another craft chocolatier with a chef and/or pastry chef background - and I have been forming an opinion for some time that the best craft chocolatiers are born from these backgrounds, with their natural affinity for food, flavour and particularly desserts. Oh, and some of the best packaging we have seen in chocolate that evoke mythical creatures and dramatic Icelandic terrain. 

TIMING: We don't believe anyone should wait too long for chocolate and aim to have your chocolate packaged and shipped within 1-2 business days. The sooner the better as far as we're concerned :)
SHIPPING TIMES: Standard shipping typically takes between 2-7 days. Exact time will depend on the courier, and whilst we can't guarantee any exact time as it's out of our hands, experience tells us it's more likely to be 2-3 days in most cases.
THE SNAILIEST SNAIL MAIL: As a heads up, sending to a PO Box, parcel locker or similar, will often be slower as we can't use courier services and have to rely on Australia Post, who can be pretty slow at times.
EXPRESS POST: If you need your chocolate urgently, because sometimes that's a thing in life, please select Express Post at checkout, or get in touch to check how we can help.
HOT WEATHER POLICY: Please note, if the temperature is soaring we may withhold sending your chocolate for a day or two to ensure it doesn't arrive a melted mess. We'll keep you posted if that's a case, but please refer to our hot weather policy, or get in touch with any questions.
FREE SHIPPING! We're like you and we love free shipping - although full transparency, we deal in good chocolate as a passion more than profit (yep, the margins are pretty low) and as much as we'd love to offer free shipping on every order it's just not possible. But we love people who love good chocolate, so keep an eye out onsite for our free shipping rates, and gift boxes that include free shipping. Happy days!

STILL NEED INFO? Check out our shipping policy, or get in touch hello@fiammachocolate.au.