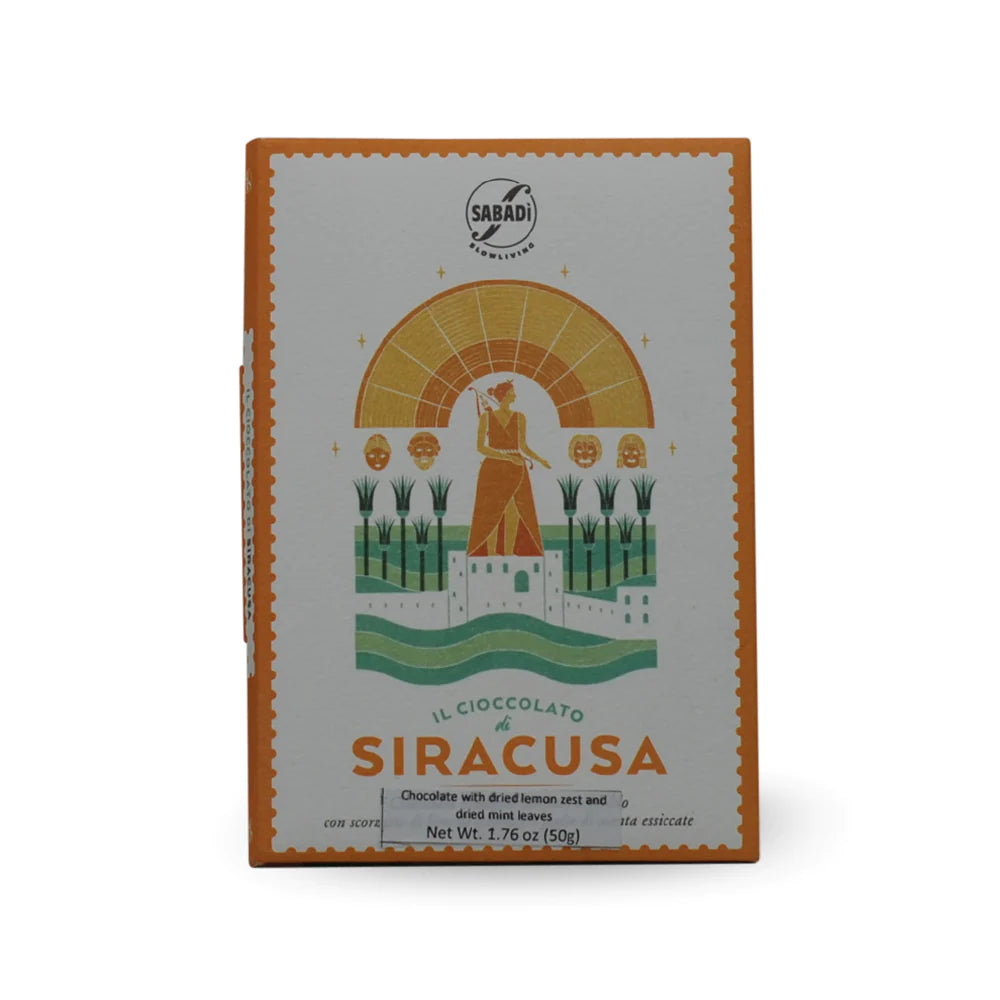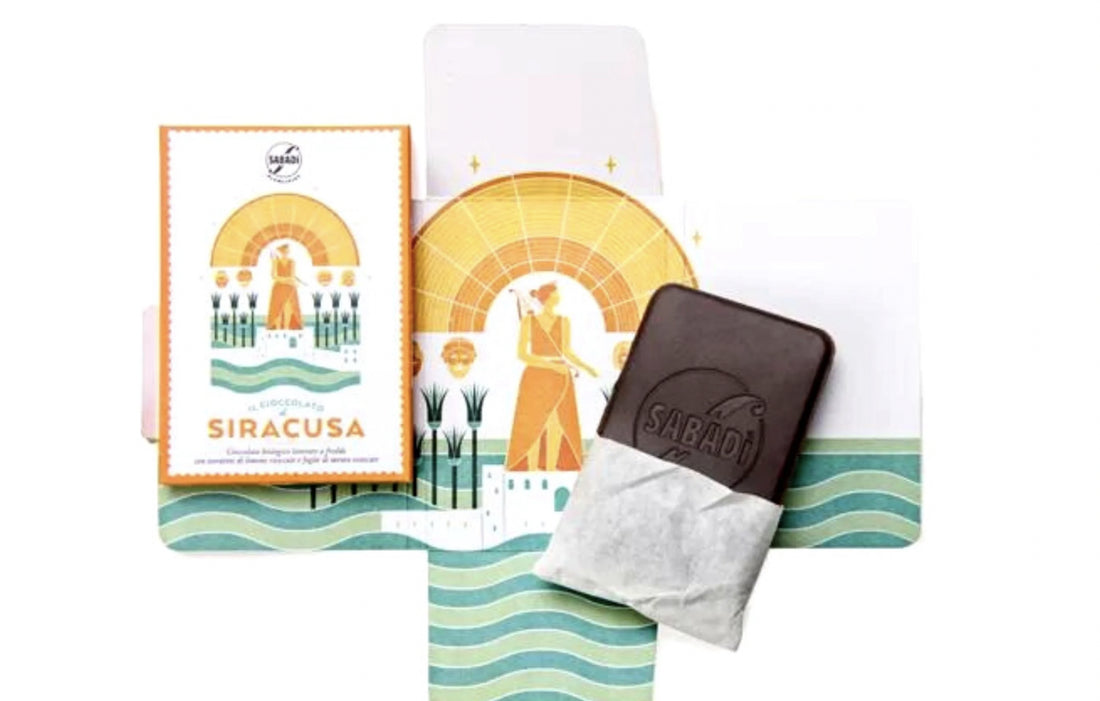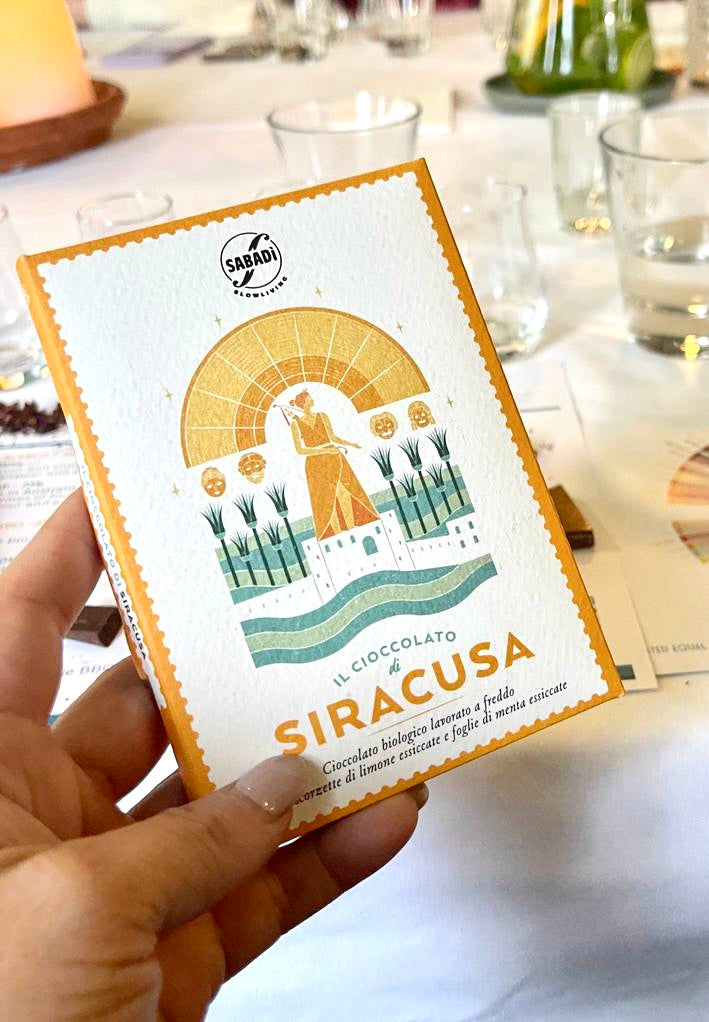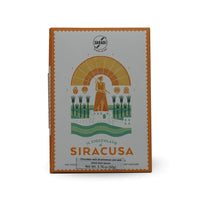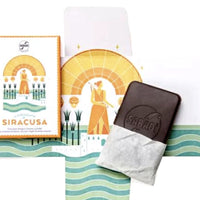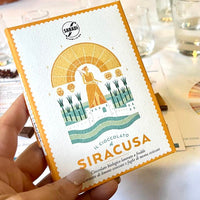 Sabadi | 60% Dark - Sircusa - Mint & Lemon
Sabadi Siracusa chocolate is a luxurious blend of rich 60% Ecuadoian cocoa with a hint of Sicilian charm thanks to the addition of lemon zest and dried mint leaves.
This chocolate is made in the traditional Modica method, that also dates back to Aztec methods of cacao - which means it is grainy, not smooth, and this delivers flavour in a unique and delicious way. Organic and cold pressed.  
A taste of Sicilian sunshine at your fingertips.
Also exceptional packaging - a whole unboxing experience.
Bar size: 50g
Bean: Nacional Fino de Aroma
What is Cioccolato di Modica?
Or what is Modica Chocolate? An official Traditional Agricultural Product of Italy (IGP), which is also protected by a Slow Food Presidium.
This specialty chocolate is typical of Modica, Sicilia, and is characterized by an original recipe that gives the chocolate a uniquely grainy texture. Our chocolate is traditionally made according to the age-old Modica coldworking process. Throughout the process the temperature never exceeds 45 degrees Celsius. I n this way, all the cocoa's unique and aromatic notes and the ingredients' beneficial properties are fully preserved.
The texture is unique, pleasantly crunchy and unforgettable!
TIMING: We don't believe anyone should wait too long for chocolate and aim to have your chocolate packaged and shipped within 1-2 business days. The sooner the better as far as we're concerned :)
SHIPPING TIMES: Standard shipping typically takes between 2-7 days. Exact time will depend on the courier, and whilst we can't guarantee any exact time as it's out of our hands, experience tells us it's more likely to be 2-3 days in most cases.
THE SNAILIEST SNAIL MAIL: As a heads up, sending to a PO Box, parcel locker or similar, will often be slower as we can't use courier services and have to rely on Australia Post, who can be pretty slow at times.
EXPRESS POST: If you need your chocolate urgently, because sometimes that's a thing in life, please select Express Post at checkout, or get in touch to check how we can help.
HOT WEATHER POLICY: Please note, if the temperature is soaring we may withhold sending your chocolate for a day or two to ensure it doesn't arrive a melted mess. We'll keep you posted if that's a case, but please refer to our hot weather policy, or get in touch with any questions.
FREE SHIPPING! We're like you and we love free shipping - although full transparency, we deal in good chocolate as a passion more than profit (yep, the margins are pretty low) and as much as we'd love to offer free shipping on every order it's just not possible. But we love people who love good chocolate, so keep an eye out onsite for our free shipping rates, and gift boxes that include free shipping. Happy days!

STILL NEED INFO? Check out our shipping policy, or get in touch hello@fiammachocolate.au.