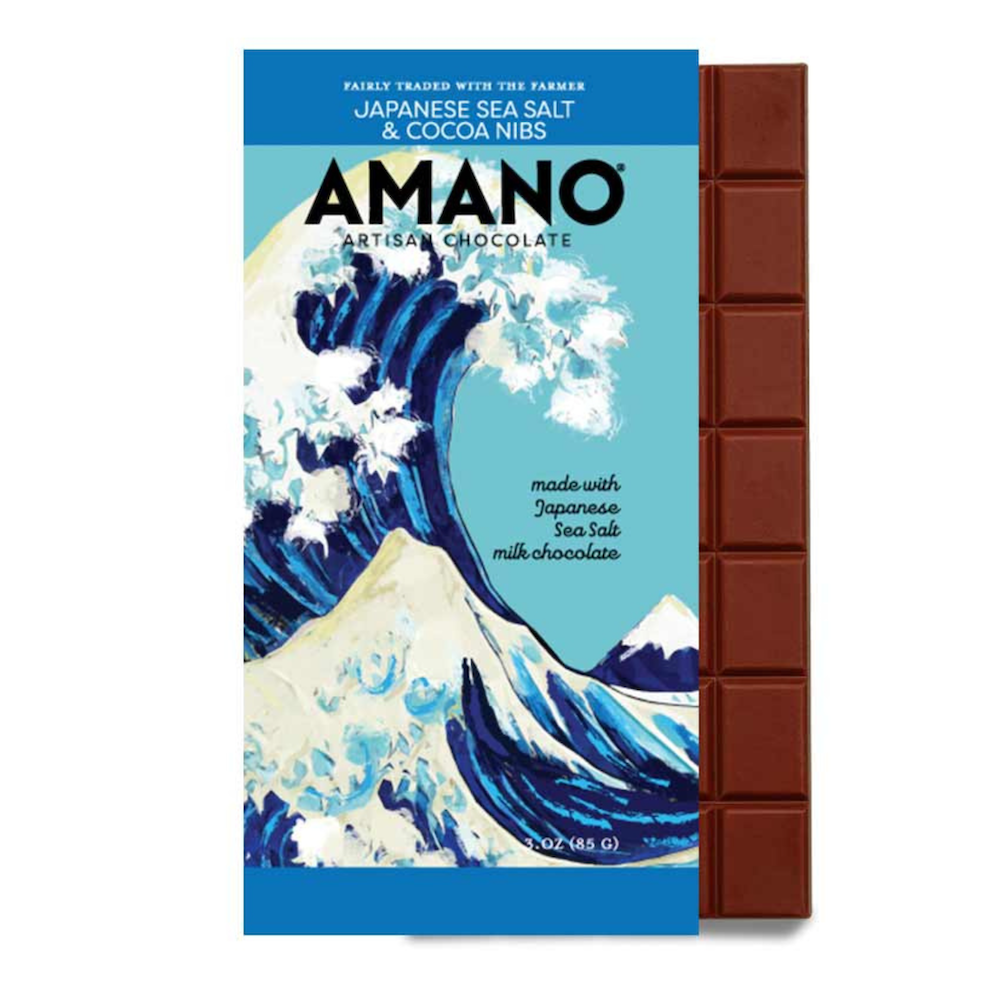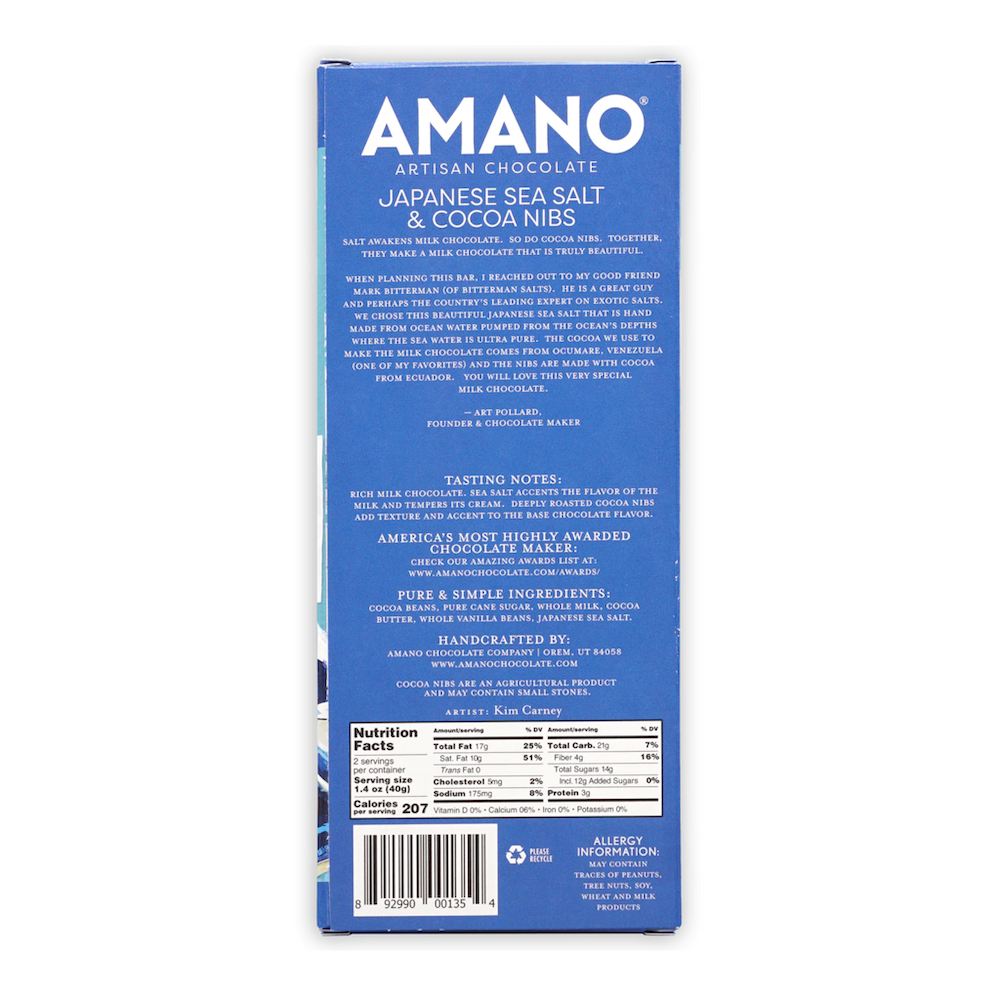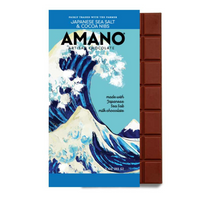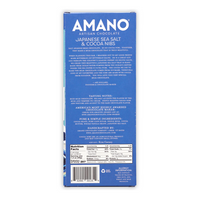 Amano | Milk Chocolate - Japanese Sea Salt & Nibs
Rich milk chocolate perfectly accented by  sea salt and crunchy cacao nibs
Starting with rich milk chocolate, the hand harvested Japanese sea salt accents the flavour of the milk, tempering its cream. Deeply roasted cocoa nibs add texture and accent to the base chocolate flavor
Cocoa beans from Ocumare, Venezuela and cocoa nibs from Ecuador
When planning this bar, Amano reached out to their good friend Mark Bitterman (of Bitterman Salts). He is a great guy and perhaps the country's leading expert on exotic salts. They chose this beautiful Japanese sea salt that is hand made from ocean water pumped from the ocean's depths where the sea water is ultra pure. The cocoa they use to make the milk chocolate comes from Ocumare, Venezuela (one of my favorites) and the nibs are made with cocoa from Ecuador. You will love this very special milk chocolate.
Bar size 85g
ABOUT AMANO CHOCOLATE
Amano is, by far, the most award winning chocolate maker in America. Period. And it's no secret why, with Amano's distinct approach harnessing the best aspects of both American and European chocolate making styles. You'll find all the expression of lightly roasted cacao you'd expect from an avant-garde American, but balanced by the smooth cocoa butter and vanilla notes of the most sophisticated European chocolate makers. No serious chocolate set is complete without Amano.
TIMING: We don't believe anyone should wait too long for chocolate and aim to have your chocolate packaged and shipped within 1-2 business days. The sooner the better as far as we're concerned :)
SHIPPING TIMES: Standard shipping typically takes between 2-7 days. Exact time will depend on the courier, and whilst we can't guarantee any exact time as it's out of our hands, experience tells us it's more likely to be 2-3 days in most cases.
THE SNAILIEST SNAIL MAIL: As a heads up, sending to a PO Box, parcel locker or similar, will often be slower as we can't use courier services and have to rely on Australia Post, who can be pretty slow at times.
EXPRESS POST: If you need your chocolate urgently, because sometimes that's a thing in life, please select Express Post at checkout, or get in touch to check how we can help.
HOT WEATHER POLICY: Please note, if the temperature is soaring we may withhold sending your chocolate for a day or two to ensure it doesn't arrive a melted mess. We'll keep you posted if that's a case, but please refer to our hot weather policy, or get in touch with any questions.
FREE SHIPPING! We're like you and we love free shipping - although full transparency, we deal in good chocolate as a passion more than profit (yep, the margins are pretty low) and as much as we'd love to offer free shipping on every order it's just not possible. But we love people who love good chocolate, so keep an eye out onsite for our free shipping rates, and gift boxes that include free shipping. Happy days!

STILL NEED INFO? Check out our shipping policy, or get in touch hello@fiammachocolate.au.