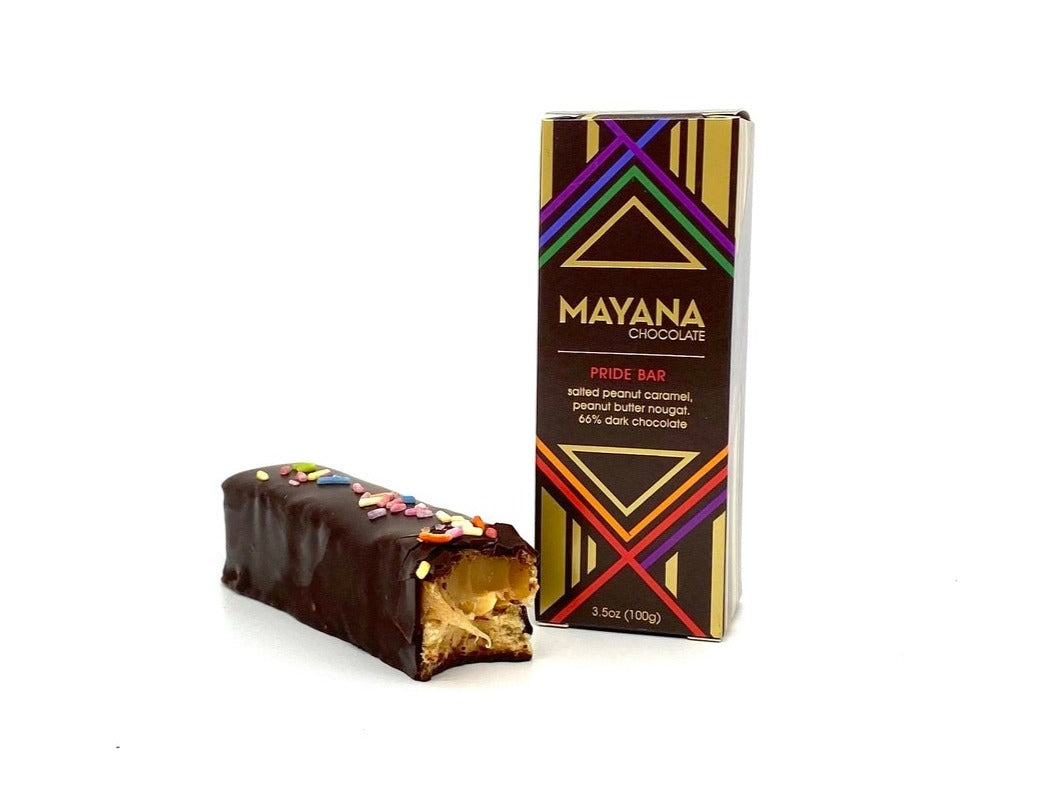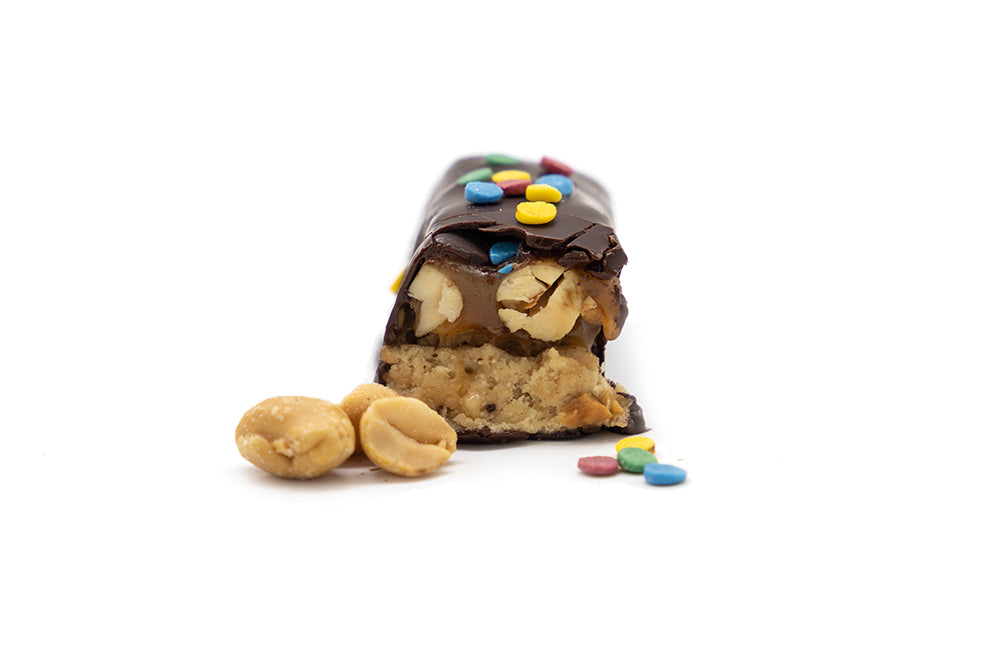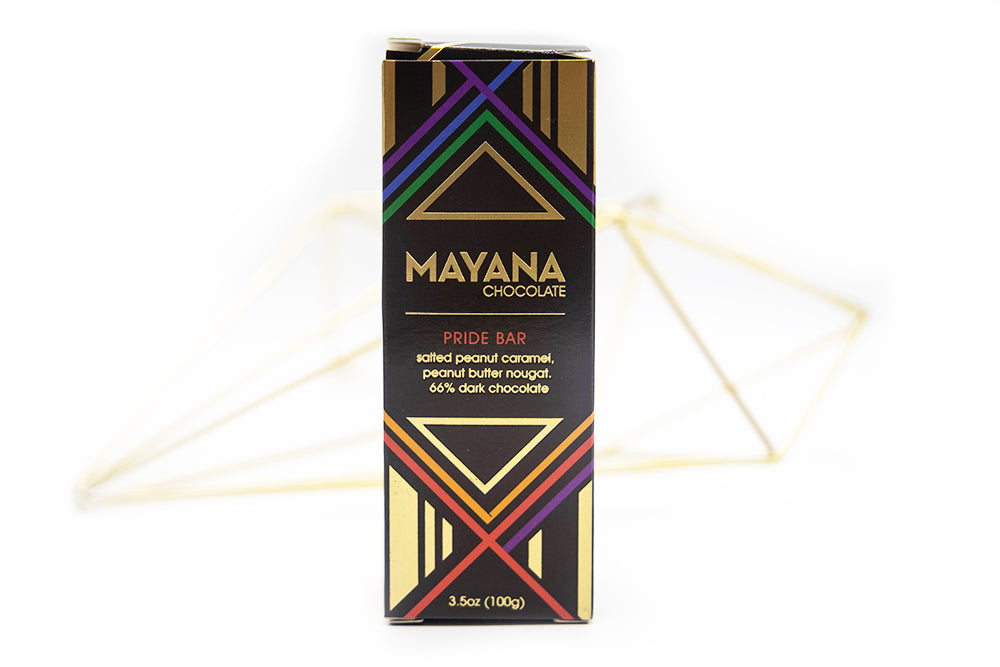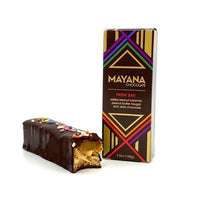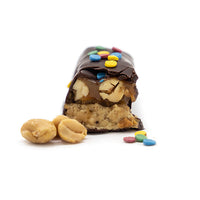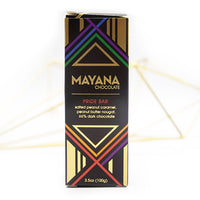 Mayana Chocolate - Pride Bar
Yum - salted peanut caramel, peanut butter nougat, 66% dark chocolate.
Spread the love with Mayana's Pride Bar! Featuring salted peanut caramel, peanut butter nougat, 66% dark chocolate and topped with rainbow sprinkles!
The simple way to describe - think a snickers bar, just prettier, better and supporting Pride...this bar is made to support the LGBQI+ Community, including donation from sales to causes supporting vulnerable people in the Rainbow Community.
Bar size: 100g
ABOUT MAYANA CHOCOLATE

Mayana Chocolate is run by husband and wife team Daniel and Tamara Herskovic, who are as in love with chocolate as they are with each other. Daniel takes world class chocolate, adds his culinary finesse and creates the edible treasure of a Mayana chocolate. Tamara brings her interior architecture schooling and event planning career to design and radiate the experience of Mayana. She fashions the chocolate packaging and custom designs and brings warm communication to all clientele.


TIMING: We don't believe anyone should wait too long for chocolate and aim to have your chocolate packaged and shipped within 1-2 business days. The sooner the better as far as we're concerned :)
SHIPPING TIMES: Standard shipping typically takes between 2-7 days. Exact time will depend on the courier, and whilst we can't guarantee any exact time as it's out of our hands, experience tells us it's more likely to be 2-3 days in most cases.
THE SNAILIEST SNAIL MAIL: As a heads up, sending to a PO Box, parcel locker or similar, will often be slower as we can't use courier services and have to rely on Australia Post, who can be pretty slow at times.
EXPRESS POST: If you need your chocolate urgently, because sometimes that's a thing in life, please select Express Post at checkout, or get in touch to check how we can help.
HOT WEATHER POLICY: Please note, if the temperature is soaring we may withhold sending your chocolate for a day or two to ensure it doesn't arrive a melted mess. We'll keep you posted if that's a case, but please refer to our hot weather policy, or get in touch with any questions.
FREE SHIPPING! We're like you and we love free shipping - although full transparency, we deal in good chocolate as a passion more than profit (yep, the margins are pretty low) and as much as we'd love to offer free shipping on every order it's just not possible. But we love people who love good chocolate, so keep an eye out onsite for our free shipping rates, and gift boxes that include free shipping. Happy days!

STILL NEED INFO? Check out our shipping policy, or get in touch hello@fiammachocolate.au.