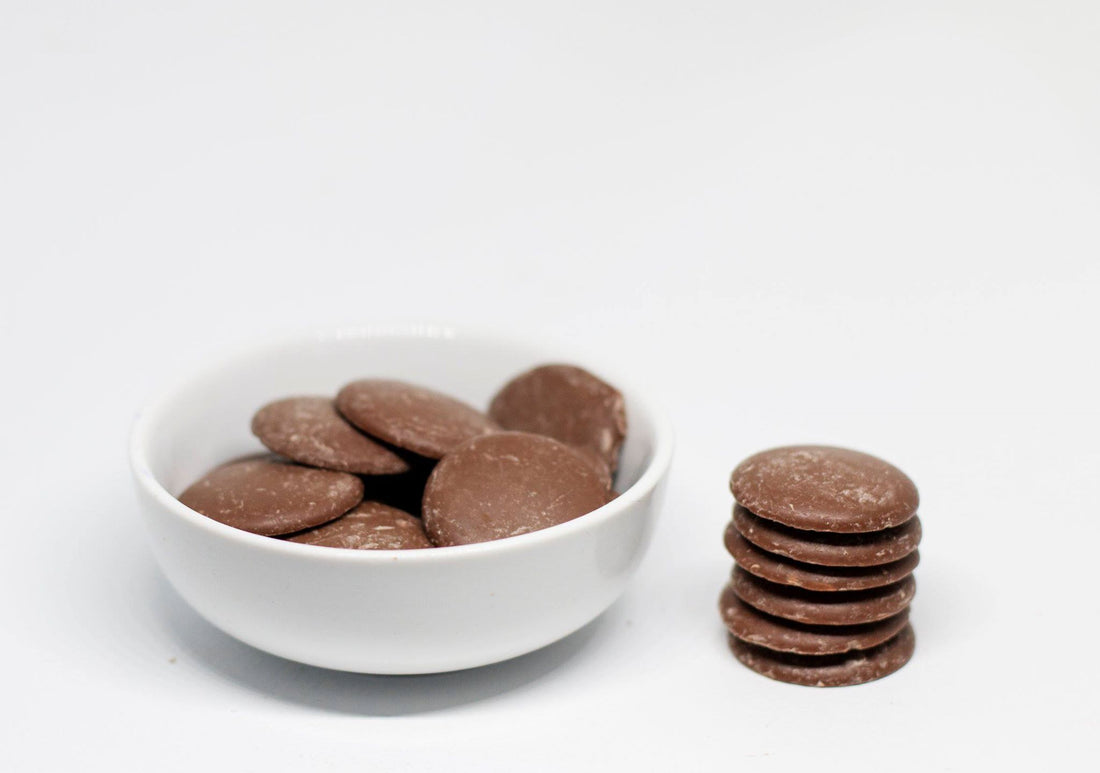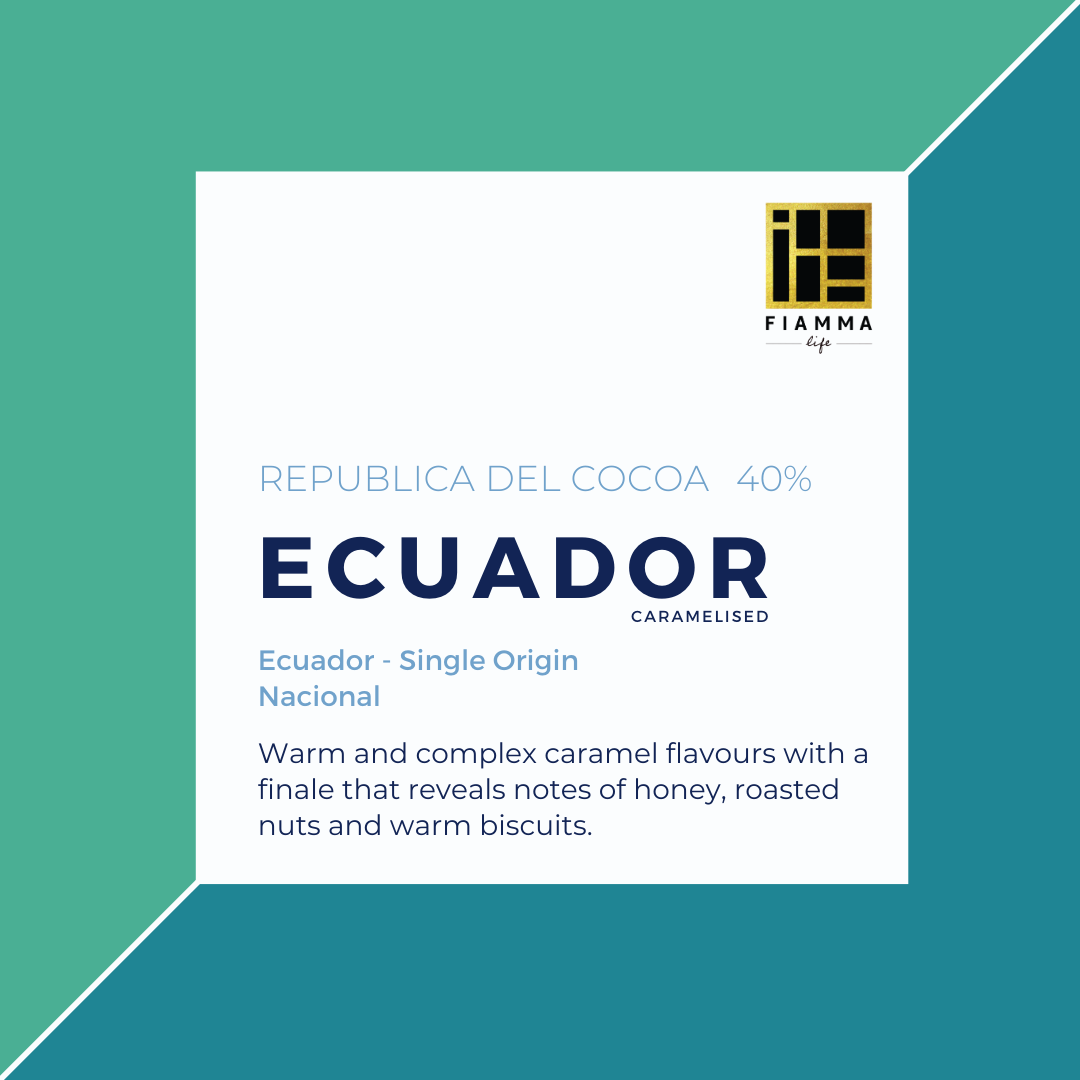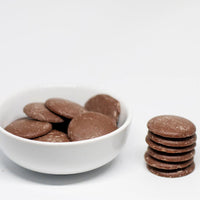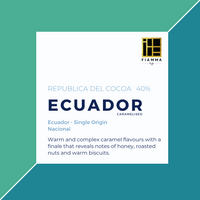 Republica del Cocoa | 40% Milk Chocolate - Ecuador
Smooth, caramelised 40% milk chocolate with notes of warm biscuits.
Republica del Cocoa have revived an ancient chocolate making process that enables them to slowly and naturally caramelise the milk.
Their Ecuador 40% milk chocolate has warm and complex caramel flavors that differentiates it from other chocolates.
Its finale reveals notes of honey, roasted nuts and warm biscuits.
ABOUT REPUBLICA DEL COCOA

Republica del Cocoa proudly source their ingredients locally, supporting local farmers and economic growth.

The cocoa beans in this chocolate come from the towns of Quininde and  Borbon in Ecuador, the milk comes from the provinces and Azuay,  Canar, Chimborazo and Morona Santiago. The sugar comes from just over the Ecuador border, from selected farms on the Colombian coastal plains of Guachene.

Most of their chocolate is made with the Nacional bean; a variety that dates back to the Mayans but was thought - by everyone - to be extinct. That was until 2009 when a group of scientists went deep into the Ecuadorian rainforest and DNA tested 10,000 trees - and from where they discovered SIX trees of a Pure Nacional strain. From this, Republica del Cocoa and others have been pursuing the regeneration of this ancient strain and today the Nacional bean represents 3% of global production - and when you're eating Republica del Cocoa, there's a good chance you're eating the chocolate of the Mayans!
TIMING: We don't believe anyone should wait too long for chocolate and aim to have your chocolate packaged and shipped within 1-2 business days. The sooner the better as far as we're concerned :)
SHIPPING TIMES: Standard shipping typically takes between 2-7 days. Exact time will depend on the courier, and whilst we can't guarantee any exact time as it's out of our hands, experience tells us it's more likely to be 2-3 days in most cases.
THE SNAILIEST SNAIL MAIL: As a heads up, sending to a PO Box, parcel locker or similar, will often be slower as we can't use courier services and have to rely on Australia Post, who can be pretty slow at times.
EXPRESS POST: If you need your chocolate urgently, because sometimes that's a thing in life, please select Express Post at checkout, or get in touch to check how we can help.
HOT WEATHER POLICY: Please note, if the temperature is soaring we may withhold sending your chocolate for a day or two to ensure it doesn't arrive a melted mess. We'll keep you posted if that's a case, but please refer to our hot weather policy, or get in touch with any questions.
FREE SHIPPING! We're like you and we love free shipping - although full transparency, we deal in good chocolate as a passion more than profit (yep, the margins are pretty low) and as much as we'd love to offer free shipping on every order it's just not possible. But we love people who love good chocolate, so keep an eye out onsite for our free shipping rates, and gift boxes that include free shipping. Happy days!

STILL NEED INFO? Check out our shipping policy, or get in touch hello@fiammachocolate.au.