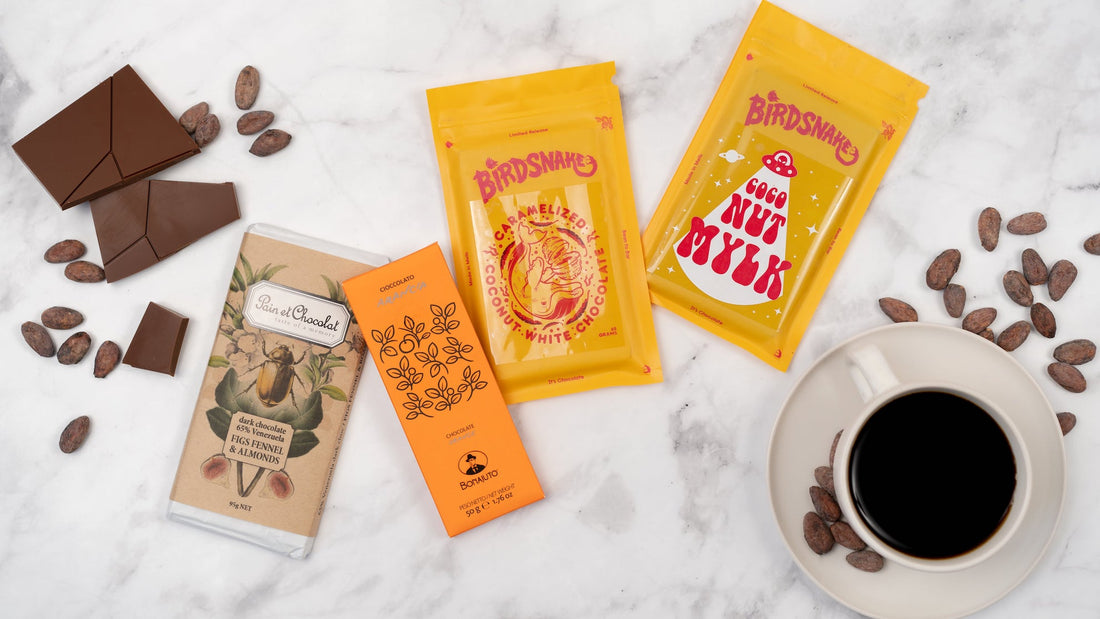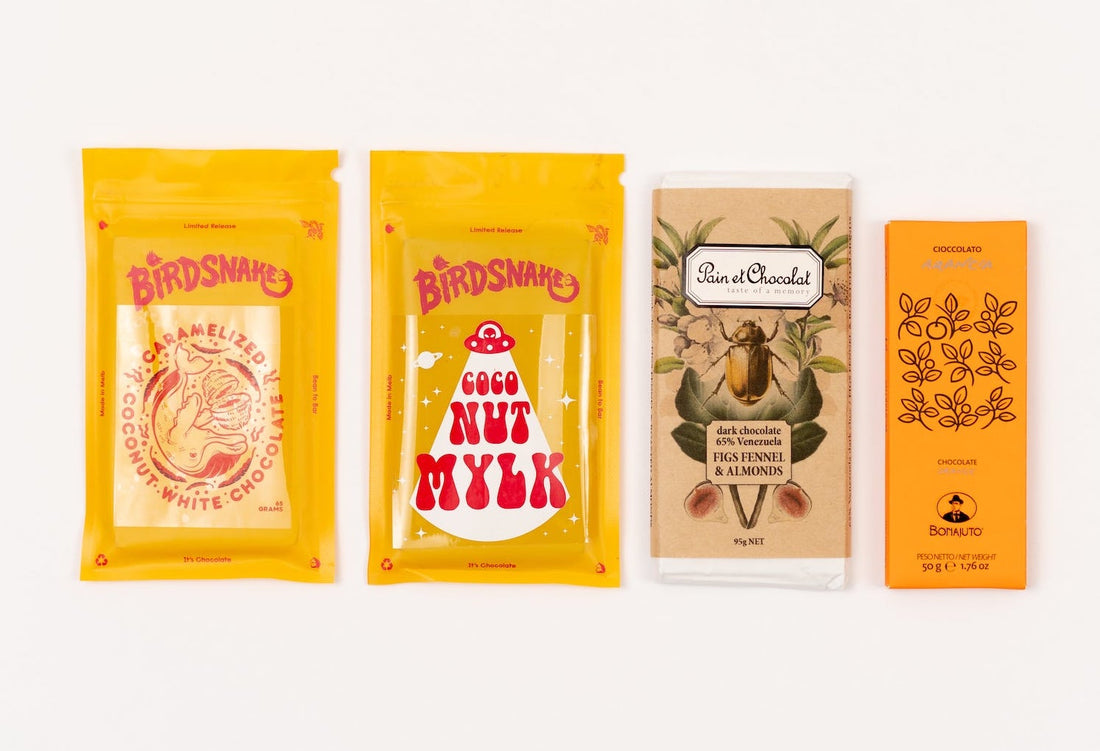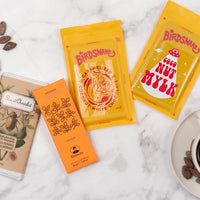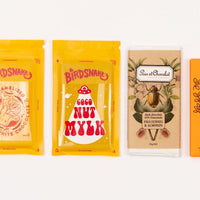 Corporate Gifts | Vegan Chocolate Box (5+ Gifts)
The perfect gift for the vegan and plant-based clients, staff and stakeholders.
Three bars of vegan friendly chocolate - all from the world's best - because being plant-based doesn't mean you have to miss out on exceptional chocolate. 
The Vegan Chocolate Experience includes:
3 bars chocolate - dark and mylk*

Chocolate tasting wheel and instructions on how to taste

Inclusion of our Chocolate Master Class video series - how to taste chocolate

Beautifully gift boxed in our recyclable cardboard gift boxes

Complimentary hand-written gift note - add your note at checkout or we'll get in touch to organise

Free delivery!
Our carefully crafted Vegan Chocolate Collection will elevate the way your lucky recipient thinks about chocolate - not least as we've sourced vegan milk chocolate that is by far the best plant based milk chocolate we've ever tasted!
Price incl. GST
Minimum Order for Corporate Pricing is 5 Units. 
Click here for orders under 5 or get in touch.
- - - -
Exact contents may differ depending on seasonal availability.
Delivery: we will get in contact to organise delivery details.
Handwritten Note: we include a handwritten message with gifts. When buying multiple gifts, we'll get in contact and ask you to email message details. In the meantime, read our tips on how to write the perfect gift note.
Customise with your branding: we have a number of options to customise your chocolate gifts. Get in touch to discuss options.
All of our chocolate is ethically sourced, and sent in sustainable packaging.
FIAMMA CHOCOLATE: your Chocolate Gift Box is a specially curated experience by Fiamma Chocolate and with this one we showcase the best of vegan bean to bar chocolate.

As with all our curated experiences, we put a lot of care into each gift to ensure you get an amazing selection of chocolate, and some information about each chocolate and why this is the world's best.

- - - -

SUSTAINABLE CHOCOLATE: We also work hard to make our gift and other packaging as sustainable as possible. We encourage re-purposing of gift boxes and cylinders where practical; otherwise we prioritise compostable and recyclable materials (even our sticky tape is compostable) and working with carbon neutral and B Corp companies.

ETHICAL CHOCOLATE: Not all chocolate is created equal, not just in terms of taste but also ethics. In fact, the chocolate industry is very problematic, with 85% of cocoa coming from West Africa where poverty, child labour and even slavery are rife in the industry.

I don't believe anyone should have to suffer for my sweet treat. However all of our chocolate is of the highest ethics and we prioritise working with companies who use direct trade practices which ensures the greatest transparency and accountability. Plus all our makers are super nice and ethical people who want to do the right thing - and do the right thing! Which means guilt free chocolate :)
TIMING: We don't believe anyone should wait too long for chocolate and aim to have your chocolate packaged and shipped within 1-2 business days. The sooner the better as far as we're concerned :)
SHIPPING TIMES: Standard shipping typically takes between 2-7 days. Exact time will depend on the courier, and whilst we can't guarantee any exact time as it's out of our hands, experience tells us it's more likely to be 2-3 days in most cases.
THE SNAILIEST SNAIL MAIL: As a heads up, sending to a PO Box, parcel locker or similar, will often be slower as we can't use courier services and have to rely on Australia Post, who can be pretty slow at times.
EXPRESS POST: If you need your chocolate urgently, because sometimes that's a thing in life, please select Express Post at checkout, or get in touch to check how we can help.
HOT WEATHER POLICY: Please note, if the temperature is soaring we may withhold sending your chocolate for a day or two to ensure it doesn't arrive a melted mess. We'll keep you posted if that's a case, but please refer to our hot weather policy, or get in touch with any questions.
FREE SHIPPING! We're like you and we love free shipping - although full transparency, we deal in good chocolate as a passion more than profit (yep, the margins are pretty low) and as much as we'd love to offer free shipping on every order it's just not possible. But we love people who love good chocolate, so keep an eye out onsite for our free shipping rates, and gift boxes that include free shipping. Happy days!

STILL NEED INFO? Check out our shipping policy, or get in touch hello@fiammachocolate.au.